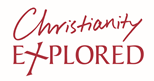 Christianity Explored will be running this Autumn, beginning on Friday 9th September, 7.30pm, in the Upper Room of the Church.
Christianity Explored is a way of sharing the best news ever heard, and gives people space and time to think about the big questions of life. Over 7 sessions in Mark's Gospel, find out more about the life of the person at the heart of the Christian faith – Jesus Christ.
Who was Jesus? Why did he come? And, what did he come for?
For further information please contact Rachel Cooke (rachel@familycooke.free-online.co.uk)
__________________________________________________________________________
About Rehoboth…You may be wondering why the Church, located at the end of a late Victorian street has such an unusual name. Unusual it may be, but in the Bible we find mention of it very early on in the Old Testament, where Isaac ordered  a well to be dug for water after various disputes had taken place over the rights of the wandering Israelites to draw water from other peoples wells. They dug a new well and no one complained about it, and so they named it Rehoboth which means "the Lord has given us room and we will flourish in the land" (Gen 26 v 22).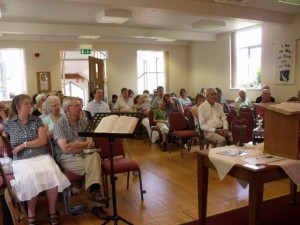 Our church may not be very big but we like to think there is room for everyone who comes along and that those who do will have no cause to complain!
_____________________________________________________________________________________________________________
Theme Verse for 2016: "The Lord Says: I am about to do something new. See, I have already begun! Do you not see it? Isaiah 43 vs 19